About Us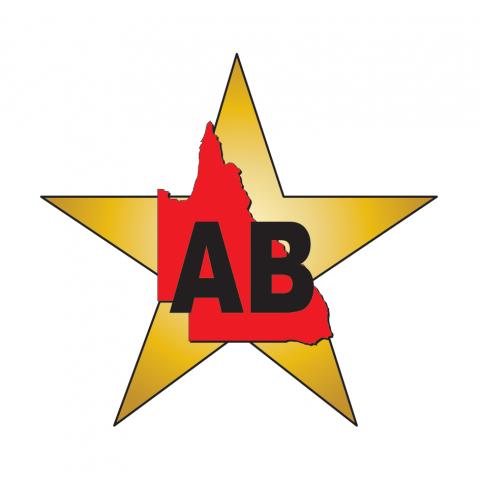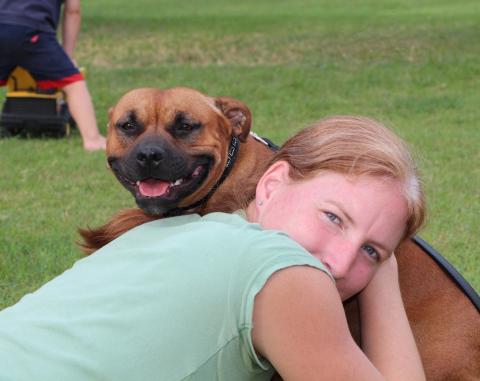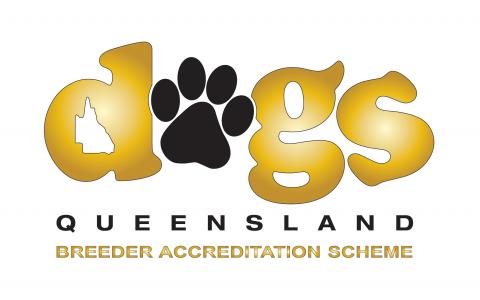 Hi, My name is Kay and I would like to take this oppurtunity to Welcome you to my website showcasing our beautiful breed. We are a small kennel located in Greenbank, Queensland, where our dogs live as part of our family and are an important part of our lives. I am a stay at home mum and my children and I spend much of the day playing with the dogs and various other animals we have, along with running our small online store supplying qaulity pet products direct to the public.
I have had Staffords for many years as pets and unfortunately my oldest Stafford Sara (18 years)  passed away early 2012 due to an accident while doing her favourite thing and having the time of her life.  I only started showing my Staffords in 2010 but was forced to take a break due to the pitter patter of the 2 legged variety.  In the short time that I was in the show ring, we had some great success in the Brisbane and surrounding areas championship shows - even though I was an inexperienced show person, having spent my entire life around the horse industry.  I have been very fortunate and found that I have had plenty of support and encouragement from other show competitors, whom I can't thank enough for all their help and advice right from the beginning.
Our dog's health and happiness is most important, our dogs run together happily on our acreage along with the chickens, horses and children. They also have outings on weekends and I have had many comments on how well behaved they are.
We believe that first and foremost Staffords should have exceptional temperaments and physical soundness, our dogs are health tested CLEAR for L2 HGA and HC, eye screened and immunized and health checked regularly. We strive to breed Staffords who are lovable best friends that will provide years of enjoyment as valued members of your family as they are ours.
WE WILL ONLY BREED STAFFORDS WHOM ARE TESTED FOR L2 HGA AND HC
Please enjoy our site, visit our family photo's page to get a feel for our loveable best friends and check back regular to see what we have been up to. 
We welcome any and all inquiries on our Bloodlines, Stud Dogs and
any Puppies or Adults that we may have available.